Download Resume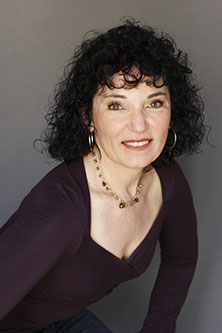 JANET ROSTON, is an award-winning Director/Choreographer of theater, live performance, television, music video, live tours and commercials. Janet approaches her directing and choreography work from a theatrical premise and strives for an emotional connection from her performers. This holds true for her whether directing/choreographing a new rock musical, creating concert choreography or devising movement sequences for television.
Trained as a choreographer at UCLA, with an emphasis in contemporary dance, she quickly embraced the entertainment world. Janet transitioned easily into directing, continuing her interest is many areas of entertainment; musicals, rock opera, commercials, television and corporate projects. Janet truly loves the varied challenges that come from either working as a Choreographer helping to manifest a Director's vision or helming the project herself as Director/Choreographer.
As a Director she projects a positive and professional authority, she clearly can articulate her needs to a large or small production team to propel her creative vision forward. She is works tirelessly to create a top level product and motivates her team to strive for their best and beyond. Janet is also a consummate collaborator, as a Choreographer she not only creates exciting dance sequences effortlessly, but also works closely with the Director, special effects advisor or editor to develop dynamic concepts that enhance and expand each musical theater production, promo film, television show or commercial.
As a Theatrical Director/Choreographer, Janet has developed a reputation for innovative work by combining new music with engrossing drama and spectacular dance sequences. Recent work includes Tonya and Nancy: The Rock Opera (American Repertory Theater, Boston; King King, Hollywood) based on the stranger than fiction story of skaters Tonya Harding and Nancy Kerrigan; Striking 12 (Laguna Playhouse), the intimate musical that contrasts Hans Christian Anderson's The Little Match Girl with a contemporary New Years Eve; Midsummer Night (Lillian Theater, Hollywood and UT Austin) a rock musical version of Shakespeare's comedy set in a Rock Festival by composers Brendan Milburn and Valerie Vigoda; CarnEvil (Sacred Fools Theater, Hollywood) a rock horror musical; and The Wanting (Highways Performance Space, Santa Monica) the tale of a woman taken in by an isolated cult family told with song, dance, film and puppetry. With her own company, the Los Angeles Rock Opera Company, Janet has been the Director/Choreographer for the rock musical shAme, (King King Nightclub) a goth musical version of "The Scarlet Letter": The Who's first rock opera, A Quick One While He's Away (Highways); Perseus at the Oki Dog (Highways), a retelling of the greek myth set in 80's Punk Los Angeles; and Possession (Unknown Theater) a Pan-Latino dance musical. Janet has been instrumental in developing these shows, working closely with the writers and composers. Janet is a proud alumni of the prestigious Directors Lab West.
Theater choreography includes the hit musical The Color Purple, (The Celebration Theatre) which garnered her Los Angeles' top theater award, the Ovation Award as well as the NAACP Award. The Color Purple also won the 2013 Ovation for Best Production and Best Musical Production from the LADCC from the L.A. Weekly. Other theater choreography includes Justin Love, (Celebration Theatre, Los Angeles Drama Critics Circle Awards, Best Production) Once On this Island, (International City Theater, NAACP Award, Choreography); Avenue X (Odyssey Theater, Ovation Nomination, Best Production); Tracers, (Odyssey Theater); Footloose (Rubicon Theater), revolver, (Celebration Theatre) and The Trouble With Words (Lost Theater). Janet recently created theater choreography for Psyche, A Modern Rock Opera at the Greenway Court Theater for which she received rave reviews.
Janet has created choreography for film, television and commercials including the award-winning promo for KCRW, "Balance," which featured 200 world dancers. Other commercials include Wendy's, Formula 409, Velveeta, Barbie, Motorola and many more. She was the series choreographer for The New Adventures of Old Christine, A League of Their Own and Ned and Stacey. She has staged the world tour of country music artist, Lonestar, and created the the live martial arts show Tiger Claw Martial Arts Elite for Disneyworld. Janet has received two American Choreography Awards.
Concert choreography includes dances presented at London's Royal Academy of Music, Theatre de la Ville of Cannes France, Pasadena Dance Festival, Mix Match Festival and L.A. Dance Invitational. Her choreography was the grand winner of the Palm Springs Choreography Festival.
On the set or in rehearsal Janet's positive, upbeat approach to a project makes her a sought-after as both Director/Choreographer and Choreographer, she's just fun to work with. This positive attitude combined with her extensive and varied background in movement, her attention to detail, experience working with actors and dancers and her collaborative spirit have enabled her to be continually involved in a wide range of projects involving movement, dance, spectacle, emotion and pure entertainment.